Your Ad Here
Here is the list of the top 10 Hard Hitters in Cricketing World
10)Shane Watson :
Shane Watson is one of the Best Hitters in Australian Cricket. His Knock against Bangladesh for a smashing 185 tells you why he can be placed in the list.
If he had the right time he can give a real Destructive performance in most of his matches
10)
Herschel
le Gibbs :
This strong South African Shares 10th place with watson. He had many impressive knocks through out his careers with 20 centuries and 35 halfs in 234 ODI with an impressive strike rates of 84. You can see his destructive winning stroke in the GREATEST MATCH EVER against Australia chasing a total of 434. In this match Gibbs smashed 175 in just 111 balls.
Upto 20% off Timex Watches
from Jabong
9)Sanath Jayasurya :
Actually he would be in the top 3 if his age was some thing like 28,30 etc.,, Irrespective of the age this Lankan Tiger gained the place in the Top 10. His lofted shots and extreme pull sixes show us how strong he pushes the bat. During his reign , it was a terror for the bowlers to
f
ace this Lion. He is one of the best Openers in the World and also one of the best allrounders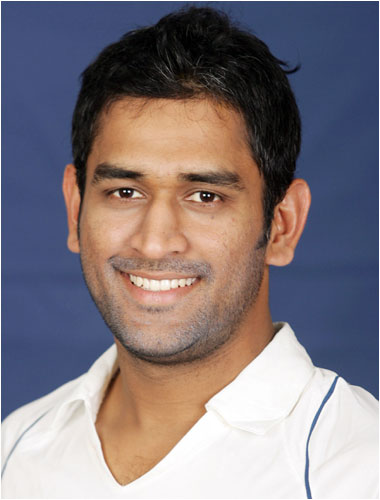 8)
Mahendra Singh Dhoni :
His hitting ability can be seen in many of the matches he plays. His Helicopter shot shows us how much strong his wrist and arms are and how Hard he tries to hit the ball. His impressive knock of 183 can make you witness his Strength.In addition to his hitting he is also one of the Finest Wicket Keeper in the World and Check his position in the Best Finisher in the Cricket World Category
Upto 25% off Puma Sneakers
from Jabong
7)Imran Nazir :
He is the best Hard Hitting Pakistani after Afridi. Though he had many impressive knocks through out his career, you can watch the latest Destruction in BPL to see this gun's aggressiveness, He aptly fits in this position. One more proof is that his strike rate in T20s is 138
You also may be interested in TOP Defensive batsmen in the World
6)David Warner :
This aussie veteran can hit driving fours with great ease, not only hard hitting, he also has a good concentration to the ball. But I think this one should maintain some control over the ball
to gain great levels.
Upto 30% off hottest collection of sunglasses
from Jabong
5)Virender Sehwag :
Virender Sehwag is the Destruction machine of India but this machine Lacks consistency.He holds the record for the fastest triple century in test matches. He leads his home team Delhi with most of his strikink in IPL and undoubtedly, he is the Hardest Gun in INDIA. He is also one of the Best Openers in the World Today
4)B M
ccullum
This black cap is the Hardest Hitter in Newzealand. His recent impressive knocks in IPL for KKR to lead them to the win along with his Cap Gambhir are really destructive. You can check out his first century in IPL to see his aggressiveness. I think all the readers want me to write some thing about this fellow's Keeping. Just Check his Place in the Best Wicket Keepers of the World now
Best fragrances upto 51% off
from Jabong
3)Andrew Symonds :
Similar to attitude, he is also very aggressive in nature. This guy is always surrounded by controversy and OK let us talk about his Hitting. Yes he is so strong and so skillful that he has the ability to send balls out of the stadium with ease.
2)Chris Gayle :
This Left Hand Caribbean Opener if in the right mood can smash any type of balls to the boundary, In addition to his strength his height helps him a lot to smash difficult strokes very easily. His Striking can be proved from the fact that he is still maintaining the MOST RUNS IN AN IPL award.
Upto 40% off curtains at Jabong.com
from Jabong
As expected the No.1 is
1)Sha
hid Afridi :
Yes he is the one that comes to any mind regarding this Category. He holds the record for the fastest century of just 37 balls against Kenya followed by another century of just 42 balls against INDIA. He is not only aggressive in batting but also in his wicket taking capability. On his day , he can smash any type of balls miles and miles.
You may be interested in the best allrounders of all time
Some Guys that have missed the list :
Yuvraj Singh, Andrew Flintoff, Kevin Pietersen etc..,,,